How Angel's Law Protects Albuquerque Residents From Vicious Dogs
Adopted by the City of Albuquerque in 2016, Angel's Law aims to protect the general public from vicious dog attacks. The main goal of the lawmakers who drafted this legislation was to protect young children and other individuals lacking the ability to defend themselves from harm.
It's believed that by holding individuals both civilly and criminally accountable for the actions of their vicious dogs, that it will have a significant impact on improving the safety and health of the most vulnerable sectors of our population.
Under the law, a dog is labeled as being potentially dangerous if it has already caused harm to either an individual or their companion animal before. In that case, the injury said to have been inflicted on either has been deemed to be one step down from the most serious type.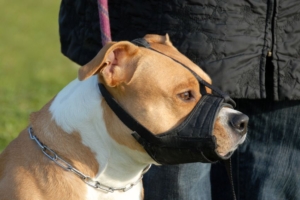 Additionally, any dog that displays aggressive behaviors, such as unprovoked chasing of another or threatens to jump the fence, may be labeled as being potentially dangerous as well.
In contrast, under Angel's Law, dangerous dogs are described as ones that have been known to act aggressively without any provocation of any sort. These dogs have also inflicted serious injury or death on others. Any dog, with the exception of police dogs, that is observed either actively menacing or chasing an individual or their companion animal without some type of prior provocation, may be deemed to be dangerous.
Owners of a dog may be labeled as irresponsible in cases in which he or she exhibits behavior believed to be representative of someone who is not capable of either humanely or safely possessing an animal.
The city keeps a listing of known dangerous dogs, including its name, description and location on its website as one of the ways of trying to protect its residents' safety.
If you're been seriously injured or know someone that has been killed as the result of having been bitten or attacked by a vicious dog, then you may wish to seek out the guidance of lawyer. In reviewing the details of your case, an experienced Albuquerque dog bite attorney can advise you of your rights to reimbursement for medical or funeral costs, lost wages and other expenses.
https://thecreccalawfirm.com/wp-content/uploads/2023/03/93432994_s.jpg
565
847
damg
https://thecreccalawfirm.com/wp-content/uploads/2023/03/logo-300x87.png
damg
2017-07-27 11:08:38
2023-04-18 08:48:39
How Angel's Law Protects Albuquerque Residents From Vicious Dogs