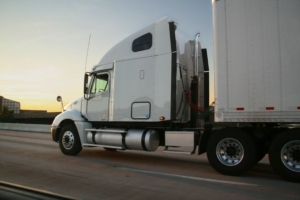 It was just three days before Christmas when a pair of semi trucks collided on I-40 outside of Albuquerque. The crash occurred when one of the 18-wheelers crossed the center median and drove into oncoming traffic. A passenger in the other semi-truck was killed, three others were taken to the hospital, one with critical injuries. Police believe the driver was fatigued and may have fallen asleep.
Actor Tracy Morgan has recently returned to work after a car versus tractor-trailer accident in 2014. Morgan's vehicle was hit by an 18-wheeler truck that never slowed down for slower posted speeds in a construction zone. The crash involved 21 people and six vehicles. Investigators discovered the driver who caused the accident—and Morgan's subsequent traumatic brain injury—had been awake for 28 hours at the time of the crash and is believed to have dozed off.
A leading cause of accidents in America
Annually, around 100,000 accidents can be attributed to drivers who doze off behind the wheel according to National Highway Transportation Safety Administration estimates. Also, they estimate that drowsy drivers may cause as many as 1,500 deaths and 40,000 injuries. Up to 20 percent of all large truck accidents are due to drowsy or fatigued driving.
How fatigue affects a driver
Drivers who get only four or five hours of sleep have four times the crash rate—similar to an alcohol-impaired driver. Drowsy driving:
Decreases the driver's ability to pay attention to the road.
Slows reaction time for road hazards.
Impairs a driver's ability to make good decisions.
Federal mandated breaks for commercial drivers
The Federal Motor Carrier Safety Administration has enacted a set of regulations that govern the way truck drivers do their jobs. These regulations were developed specifically to ensure their safety and the safety of everyone sharing the road with them. The rules regarding a driver's hours of service require that:
Once a driver is at work, the driver has a maximum work/driving combination of 14 hours before needing to go off duty for 10 hours.
During the driver's 14-hour shift, they can drive a maximum of 11 hours.
A truck driver has a maximum work/driving combination of 60 hours in a seven day period.
USA Today discovers fatigue regulation abuse
A recent story from the USA Today Network analyzed more than 30 million electronic timestamps from the gates at the ports of Long Beach and Los Angeles. What they found was a rampant disregard for federal fatigue rules. The investigation discovered that trucks serving these two ports, on average, operated without this break 470 times a day. Those vehicles were involved in at least 189 crashes within 24 hours of the law-breaking overtime driving.
After the accident
If you or a loved one are the victims of a truck accident, life can turn catastrophic in the blink of an eye—or with the nod of a driver's head. An experienced accident attorney can investigate the accident to determine liability. Your attorney can help recover financial compensation for your lost income, medical bills and other losses and damages.
https://thecreccalawfirm.com/wp-content/uploads/2023/03/3917030_m.jpg
1676
2503
damg
https://thecreccalawfirm.com/wp-content/uploads/2023/03/logo-300x87.png
damg
2018-02-10 10:54:57
2023-04-18 08:31:26
Sleep-Deprived Truckers A Danger