What Are Negligent Entrustment And Vicarious Liability?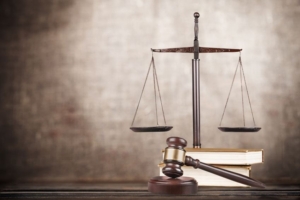 Vicarious liability and negligent entrustment relate to the liability of one party for an accident that another party causes. These legal theories may come into play if someone loans a vehicle to a friend who is known to be a bad driver. They could also come into play if the employee of a company causes a car accident while on duty.
Let's take a look some examples of negligent entrustment and vicarious liability in the context of motor vehicle accidents.
When someone loans a vehicle to a poor driver
When someone loans a car to a bad driver, the person who loans the car assumes a certain amount of responsibility for what happens. Let's say a vehicle owner give his car to a friend who has a record of drunk driving violations. If the driver causes a crash while intoxicated, he or she will likely be liable for what happens, but the person who loaned the car may also be liable.
Parents may also be liable for damages that their children cause when they borrow a vehicle. In this respect, parents have a duty to make sure their children have matured enough, and have the necessary driving skills, to drive responsibly.
When a company hires a driver
Companies that employ drivers for any number of reasons will probably be liable if their employee causes a crash. This relates to the legal theory of vicarious liability. If an employer asks a worker to perform a task as the employer's agent, then the employer will assume responsibility if the worker causes damages in course and scope of performing that task.
Vicarious liability would come into play in the simplest of car accidents. Imagine an employee driving to the post office causes a collision, and the accident was the employee's fault. Only in rare cases will the employer not be liable — for example, if the employee was drunk or acting in a manner that was unlawful or grossly negligent.
Does vicarious liability or negligent entrustment play a role in your case?
Personal injury plaintiffs can use vicarious liability and negligent entrustment to identify all potentially negligent parties after a car or semitruck accident. When a plaintiff can identify more defendants, he or she will have a better chance of obtaining a successful financial recovery.
https://thecreccalawfirm.com/wp-content/uploads/2023/03/36403930_m.jpg
1672
2508
damg
https://thecreccalawfirm.com/wp-content/uploads/2023/03/logo-300x87.png
damg
2017-11-12 13:27:59
2023-04-09 20:14:09
What Are Negligent Entrustment And Vicarious Liability?