Why Drivers Should Beware Of Fallen Leaves
Many of our readers are no doubt planning on an autumn drive through the areas of New Mexico where our fall foliage is at its most spectacular. However, when the leaves start falling, they can pose potential dangers for drivers as well as bicyclists and pedestrians.
Most drivers don't think anything of driving over some leaves that have fallen onto the road. However, as one official with the Automobile Association of America (AAA) notes, "Wet leaves can be as slippery as a sheet of ice." Whether they have been dampened by rain or a nearby sprinkler system, leaves in the road can be wet — and dangerous.
Even dry leaves can cause driving hazards. Piles of leaves can cover potholes and other road hazards. By unexpectedly hitting a speed bump, a driver can go out of control and cause an accident.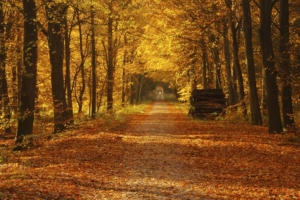 Potholes can also cause serious tire and suspension damage that can cause a vehicle to lose control at an unexpected moment. Therefore, it's best to avoid driving over leaves in the road if possible or at least slowing down if you can't avoid them.
Even parking on or near a pile of leaves is unadvisable. A pile of leaves near a curb can attract animals and even small children.
Leaves can also wreak havoc with your car's exhaust system — particularly if it's old or out of repair. That's a recipe for a fire.
Exercising some extra caution around fallen leaves can help you avoid crashes. Of course, we can't control other drivers' actions. If you're injured by another driver, you should find out about your legal options for seeking compensation to help you cover medical bills and other damages.
https://thecreccalawfirm.com/wp-content/uploads/2023/03/63437117_s.jpg
463
1035
damg
https://thecreccalawfirm.com/wp-content/uploads/2023/03/logo-300x87.png
damg
2017-10-19 08:41:32
2023-04-18 08:36:08
Why Drivers Should Beware Of Fallen Leaves