While the following accident is lacking in details, it still happened here in New Mexico. And readers can still glean important information from the story despite the lack of complete information.
The crash happened in Clovis, New Mexico, where a semi-truck and a van collided as the van tried to turn out of a gas station. The semi-truck crashed into the passenger side of the van, and it sent the vehicle and the trailer it was towing into a ditch. The two people inside of the van had to be flown to Texas for hospitalization. The extent of their injuries was not disclosed. The truck driver escaped any injuries.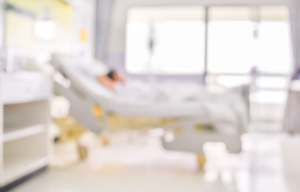 Little else is known about the crash. The police were called to the scene, and we don't know if there are any criminal charges being pursued or if any negligent or irresponsible driving actions were involved.
But what we can easily tell is the raw power of a semi-truck and how even a "light" collision into a smaller vehicle's side can cause catastrophic harm to the people in the vehicle. Trucks are dominant, forceful vehicles that must be operated in a safe manner — otherwise innocent people pay the price.
This is why truck drivers have to go through a lot of training an get a special license to operate these vehicles. If the driver didn't get the proper training or there is an issue with his or her license, then there can be serious liability claims made against the driver, and potentially the trucking company too.
https://thecreccalawfirm.com/wp-content/uploads/2023/03/37857172_m.jpg
1672
2508
damg
https://thecreccalawfirm.com/wp-content/uploads/2023/03/logo-300x87.png
damg
2018-04-25 15:11:31
2023-04-09 20:04:18
Truck Accident Sends Two To The Hospital